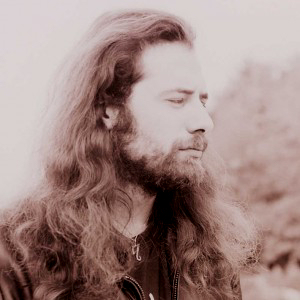 Erez Regev – Artist, Animator, Illustrator
Erez Regev (32) was born and raised in Even Yehuda. He graduated from Hadassim High School and served in the Israel Air Force.
Regev has a degree in Animation Studies from the Screen-Based Arts Department, Bezalel Academy of Arts and Design, Jerusalem (2011) He has collaborated with artist David Boskovich.
His debut show, Suspension of Disbelief, was exhibited at the Zaritsky Artists House in Tel Aviv in the summer of 2012 and at Horizon Arts Gallery in Miami in the winter of 2013, as part of an exhibition of Israeli artists.
In addition to his exhibitions, Regev works as an illustrator, specializing in children's books. He has illustrated books for Clasikaletet and Papyrus, among other publishers. Regev is an active member of the Israel Roleplaying  Society , as well as an animator, designer and writer.